Powering change: Women in innovation and creativity, a panel discussion by the World Intellectual Property Organization (WIPO)
26 Apr 2018

National Design Centre of Singapore
111 Middle Road
The Auditorium, Level 2
Singapore 188969

8:30am – 10:45am
Nil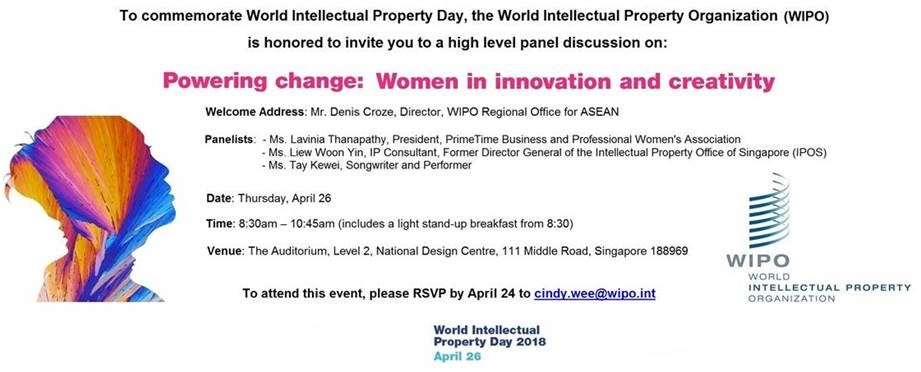 This event is for Members and invited guests only.
FCA members are invited to a breakfast event to celebrate the contribution of women in the fields of innovation and creativity to mark the occasion of World Intellectual Property Day.
Please register directly with the organizer at cindy.wee@wipo.int by 24 Apr 2018.