FCA Monthly Cocktails & Networking Party
29 Jan 2008
Poolside Bar @ Traders Hotel
1A Cuscaden Road
Singapore 249716
T: (65) 6738 2222
1830-2100
FREE Drinks and Food - brought to you by the FCA and LANXESS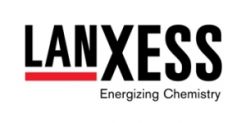 This event is for Members only.
HAPPY NEW YEAR!
Come and have a FREE drink, some FREE food and welcome what promises to be a great New Year for the FCA!
It's our first, monthly cocktails & networking event of 2008 to meet old members & new, in an informal atmosphere.
Even if you only stay for a short time... put it on your calendar to stop by, say hello and have a quick beverage.
Brought to you this month by the FCA and LANXESS.
Poolside Bar @ Traders Hotel
1A Cuscaden Road
Singapore 249716 T: (65) 6738 2222
See you on the 29th