FCA Cocktails & Networking
30 Apr 2008
The China Club Singapore
168 Robinson Road
52/F Capital Tower
Singapore 068912
Tel: +65 6820 2388

http://www.chinaclub.com.sg/
1800-2030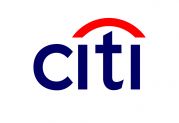 This event is for Members only.
ABOUT THE SPONSOR
In Asia Pacific, Citi serves over 14 million consumer customers with a broad array of financial services products through a diverse distribution network that includes over 650 branches.
STEVEN BIRD'S BIO
Stephen Bird is Chief Executive Officer of Citi's Global Consumer Group in Asia Pacific, responsible for the Retail Banking, Credit Card and Consumer Finance businesses in Australia, China, Guam, Hong Kong, India, Indonesia, Korea, Malaysia, Philippines, Singapore, Taiwan and Thailand. Mr. Bird is also a member of Citi's Operating and Management Committees. Prior to his current position, Mr. Bird served four years in Citi Japan as its CEO, Credit Cards and Consumer Finance. Earlier, he was Head of Operations & Technology forCiti Latin America, covering all Citi's businesses in 23 countries.