FCA Drinks @ The Club
25 Aug 2010
Tapas bar, The Club, 28 Ann Siang Road
7pm
First drink free (courtesy of FCA), then buy your own but BRING YOUR FCA CARD to enjoy discount; finger food will be provided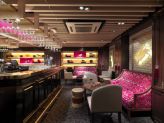 This event is for Members only.
Old members, new members, come and mingle at The Club. Feedback for our last drink session at this venue was so good, we're thinking about adopting it on a permanent basis.
The FCA Committee looks forward to meet you all. Already 30 members have registered for this gathering.
KINDLY REGISTER BY AUG 23, so we have an idea of numbers to order food.