Lunch with EDB Managing Director, Dr. Beh Swan Gin
08 Mar 2012
Park Hotel Clarke Quay,
1 Unity Street
12.15 (starts sharp)
$50 for members registering & paying by Mar 2; $60 for members registering after.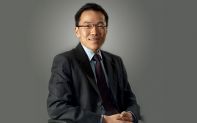 This event is for Members only.
Dr Beh Swan Gin was appointed Managing Director of the Economic Development Board in August 2008.
A trained doctor with a medical degree from the National University of Singapore, Dr Beh has been with the organisation for 16 years and has held various appointments , ranging from industry development to planning and policy, and from corporate development to global operations.
These included leadership roles in the development of Singapore's Biomedical Sciences industry cluster from 2001 to 2006, as well as overseas assignments in EDB's North American operations from 1995 to 2000.
With Asia as the fastest growing region in the world, multi-national companies (MNCs) have started to recognise that the Asian markets have unique needs and opportunities.

In recent years, the EDB has started expand the Singapore value proposition from being an host for investments and a location for world-class manufacturing and R to that of being a partner and co-creator in
the development of new businesses, solutions, products and services.
Dr. Beh wil give an overview of the EBD's current pillar of activities before our traditional Q&A session.
This event is opened to all FCA members but please note no invited guests as demand has been quite strong and we want to keep numbers manageable.