FCA Briefing with Heather Smith on G20 Leaders Summit
04 Aug 2014
Australian High Commission
(Boardroom)
25 Napier Road
Singapore 258507
11:00 am - 12:00 pm
Nil
(Note: this event is for working journalists only)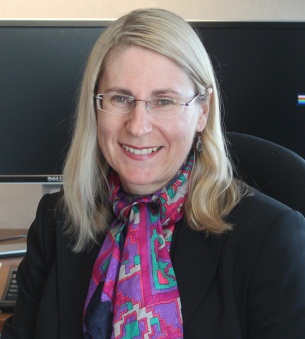 This event is for Members only.
With just four months to go until world leaders gather for the G20 Leaders Summit in Brisbane, Australia's G20 Sherpa, Dr. Heather Smith will brief FCA ordinary members on the event.
Dr Smith is Australian Prime Minister Tony Abbott's personal representative at G20 policy discussions throughout Australia's presidency of the G20. As such she is well-placed to give FCA members a detailed account of Australia's approach to its host year, including progress towards meeting the G20's ambitious aim of boosting collective economic growth across the group by at least an additional 2 per cent over the next five years.
Dr Smith will also outline what lies ahead as we approach the Leaders Summit in November, and take questions from FCA members.
Singapore is a G20 guest nation of the Australian presidency in 2014.
Biographical details for Dr Heather Smith:
Dr Heather Smith was appointed G20 Sherpa in the Department of the Prime Minister and Cabinet in September 2013. Prior to this, Dr Smith had responsibility in the department for economic, industry, infrastructure, environment and strategic policy matters, in her role as Deputy Secretary, Economic and Strategy.
Before joining the Prime Minister's Department, Dr Smith was Deputy Secretary in the Department of Foreign Affairs and Trade, with responsibility for the Americas and Africa, North Asia, international security issues, G20 and the international economy, and information technology issues.
Between 2005 and 2010 Dr Smith was Deputy Director-General of the Office of National Assessments, with responsibility, at various times, for North Asia, South Asia, the Pacific, transnational issues, international economic issues, corporate issues, and Executive and foreign intelligence coordination.
Between 2003 and 2005, Dr Smith held positions at the Australian Treasury as General Manager of the G20 and APEC Secretariat, and General Manager of the International Economy Division.
From 2000 to 2003, she was Assistant Director-General of the International Economy Branch of the Office of National Assessments.
From 1994 to 2000 Dr Smith was an academic working on North Asia at the Australian National University.
Between 1988 and 1990 she worked at the Reserve Bank of Australia.
Dr Smith holds a Bachelor of Economics (First Class Honours) from the University of Queensland and a Masters and PhD in Economics from the Australian National University.