U.S. and Asia relations - a talk by experts
13 Jan 2016

CATO
237 South Bridge Road
Singapore 058786

catosingapore.com

Talk starts at 5pm followed by New Year drinks
B.Y.O.D.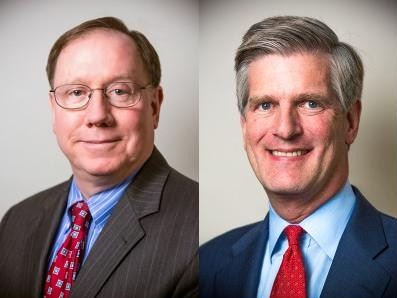 This event is for Members only.
Happy New Year to FCA members, we have two exciting speakers to look ahead to the big political events of 2016 on Wed, Jan 13.

Former US ambassador to Malaysia and regional expert James Keith and Nelson Cunningham, president and co-founder of Mclarty Associates and Special Advisor to Former President Clinton Assistant will be able to speak on the record about the year ahead. Come ask questions about the US presidential election and its impact on Asia, the Trans Pacific Partnership, the state of Malaysian politics and well as tensions in the South China Sea and get insight into the US approach.
James Keith is the Senior Director, China and Southeast Asia, Head of the Asia practice at McLarty Associates. Ambassador Keith manages the firm's client work throughout Asia, including an extensive network of senior advisors, associates, and board members. During his 31-year career as a US diplomat, he became one of the US government's top experts on China, serving as Deputy Assistant Secretary of State for China, National Security Council Director for China, Consul General in Hong Kong, and as a Political Officer in the US Embassy in Beijing. He also has broad experience in Asia outside of China. From 2007 to 2010 he was the US Ambassador to Malaysia. He was previously posted in Seoul and Jakarta, as well as serving as NSC Director for Southeast Asia.
Nelson W. Cunningham is President and Co-founder of McLarty Associates. Under Mr Cunningham's leadership, McLarty Associates has developed into a firm with global reach and over seventy employees and advisors, stationed in Washington and around the world. Mr Cunningham is responsible for guiding our service to clients and is a skilled strategist on national and international policy issues. He travels extensively on firm business, helping ensure that we bring to our clients the broadest range of regional expertise and transnational perspectives.