CONFIRMED: Singapore, blockchain, and the future of global trade and finance: Out-think Limits with Blockchain
24 Oct 2016

IBM Studios
10 Marine Boulevard
Marina Bay Financial Centre Tower 2
Level 42
Singapore 018983

11:00am – 2pm (buffet lunch will be served)
Nil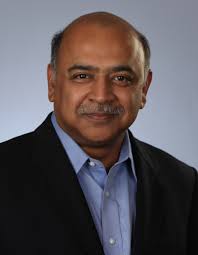 This event is for Members only.
We are pleased to announce that this event has been re-confirmed for Monday, 24 October 2016.

Do R.S.V.P. directly to Simone at consigli@sg.ibm.com / 6418-1298 to book your slot.

-----Original Message-----
Please be informed that this event has been postponed due to unforseen circumstances of a family medical emergency of the speaker. It will likely be slated for the latter part of October. More details will be announced in due course. We apologize for any inconvenience and hope for your understanding.

-----Original Message-----
FCA members are invited to attend this special lunch talk on a technology that can change the world as we now know it.
Over the past two decades, the Internet has revolutionized many aspects of business and society – making individuals and organizations more productive. Yet the basic mechanics of how people and organizations execute transactions with one another have not been updated for the 21st century. Blockchain could bring to those processes the openness and efficiency we have come to expect in the Internet Era.
It solves a problem no other tech has been able to: trusting the network to keep everyone honest. What are the implications for this across different industries, especially in Singapore and the rest of Asia? How are regulators responding to the potential changes this can have on those industries? What new legal and societal challenges may emerge?

These questions and more will be explored in a dialogue with Arvind Krishna, Senior Vice President and Director of IBM Research. He will be joined by other thought leaders who will discuss the importance and potential of open source, cross-industry collaboration to fulfill the transformation potential of blockchain. We will also explore the potential for blockchain to impact economies around the world and raise global GDP. The discussion will be predominantly at a strategy level and not dive deeply into technical details.

Arvind was recently named by Wired Magazine as one of "25 Geniuses Who Are Creating the Future of Business" with his efforts to educate Wall Street on the potential for blockchain to disrupt their industries. He also recently authored this primer on blockchain.

About the Speaker
Arvind Krishna is senior vice president and director, IBM Research. He is only the eleventh person to hold this position in the seven-decade history of the IBM Research labs. In this role, he helps guide the company's overall technical strategy, overseeing a global organization of approximately 3,000 scientists and technologists located at 12 labs on six continents.
Arvind was most recently general manager of IBM Systems and Technology Group's Development and Manufacturing organization, responsible for the advanced engineering and development of a full technology portfolio, ranging from advanced semiconductor materials to leading-edge microprocessors, servers and storage systems. His team developed Power 8, the industry's first processor designed for Big Data; introduced OpenPOWER; brought the world's fastest 22nm silicon process to the market; announced Software Defined Storage scaling to exabytes; and brought other innovations across Mainframe and Storage products to the marketplace.
He was previously general manager of IBM Information Management, which included database, information integration and Big Data software solutions. Over his years in Information Management, Arvind helped grow the division's revenue by roughly 50 percent through a mix of organic innovation and acquisition. Prior to that, he was vice president of strategy for IBM Software, where he identified more than 10 companies to acquire and led the integration of their operations into IBM. He has held several key technical roles in IBM Software and IBM Research, where he pioneered IBM's security software business.
Arvind has an undergraduate degree from the Indian Institute of Technology, Kanpur and a Ph.D. from the University of Illinois at Urbana-Champaign. He is the recipient of a distinguished alumni award from the University of Illinois, is the co-author of 15 patents, has been the editor of IEEE and ACM journals, and has published extensively in technical conferences and journals.
To reserve your seat, please RSVP directly to Simone Consigliere (Leader – Brand & Communications, ASEAN, IBM) at consigli@sg.ibm.com / 6418-1298