FCA Lunch Forum with Minister K Shanmugam on 2 Dec 2016
02 Dec 2016

Shangri-La Hotel
The Dutch Pavilion
Garden Wing
Ground Level
22 Orange Grove Road
Singapore 258350

12pm - 2:30pm

$100 (payable by bank transfer to DBS 022-004789-2)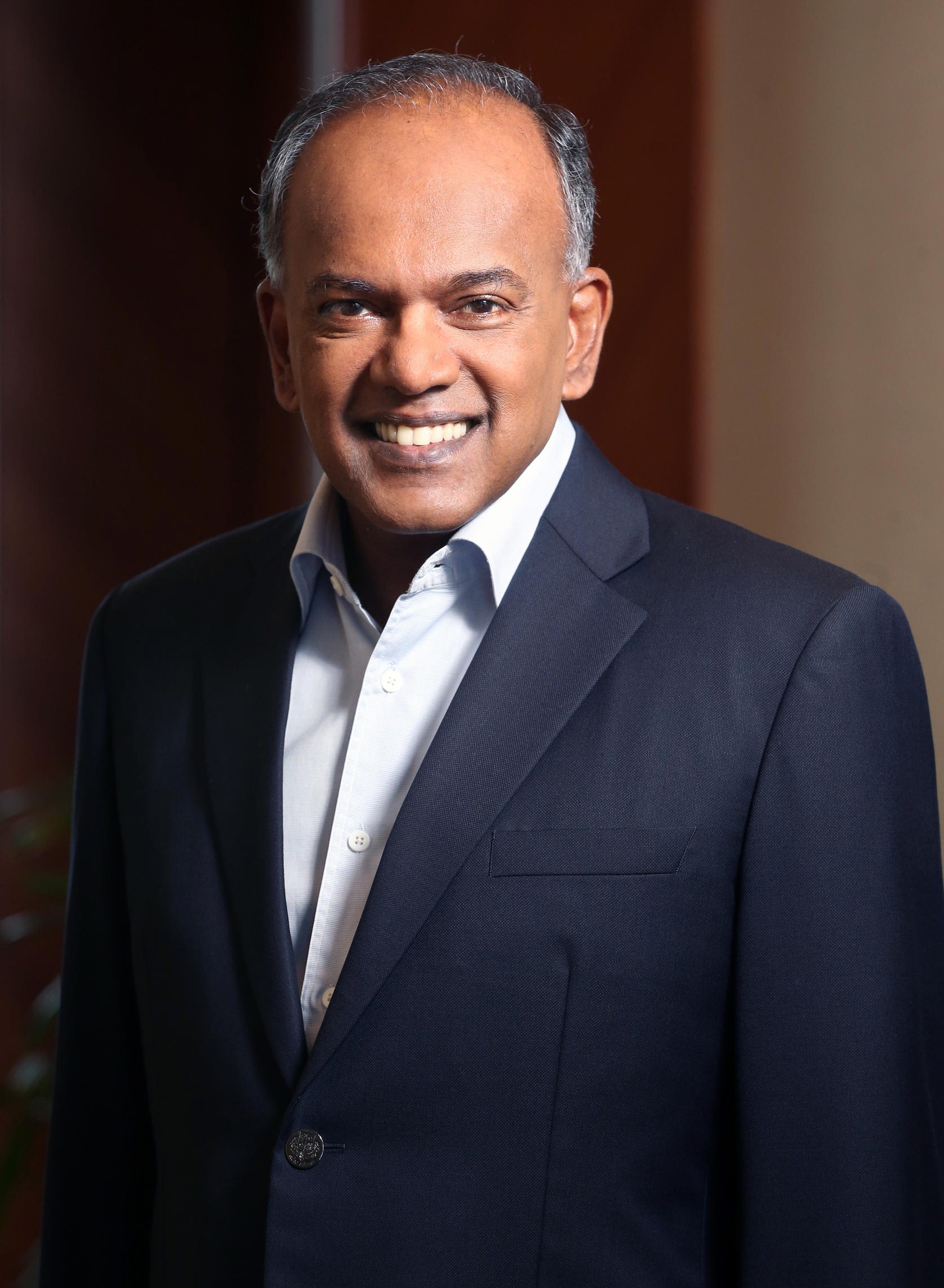 This event is for Members only.
Is a terrorist attack on Singapore inevitable?
Is it just a question of "when" and not "if" anymore?
Where will the attack come from, neighbouring countries or self-radicalised Singaporeans?
Mr K Shanmugam, Minister for Home Affairs and Minister for Law, will address terrorism and other issues in a lunch forum with the FCA on Friday, 2 Dec 2016.
This event is open to all Associate and Ordinary members.
Seats are still available.
This will be the FCA's last major event for 2016.
About the speaker:
Mr K Shanmugam last spoke to the FCA in March 2014 when he was Minister for Foreign Affairs and Minister for Law. He was educated at Raffles Institution from 1972 to 1977. He then read law at the National University of Singapore (NUS), where he graduated with First Class Honours, at the top of his class, in 1984. He was admitted to the Singapore Bar as an Advocate & Solicitor in 1985.
Mr Shanmugam went into private practice and became one of the Senior Partners and Head of Litigation & Dispute Resolution at Allen & Gledhill LLP, which was the largest law firm in Singapore. In 1998, he was appointed a Senior Counsel of the Supreme Court of Singapore at the age of 38, one of the youngest lawyers to be so appointed.
Mr Shanmugam had a successful practice and was consistently recognised in international publications, as one of the top litigation, arbitration and insolvency Counsel in Asia and Singapore. While in practice, he regularly handled trial work in major corporate, commercial and insolvency disputes, malpractice suits and inquiries; and has acted for lawyers in disciplinary inquiries as well as in criminal proceedings.
Mr Shanmugam has also acted for senior government leaders in Singapore, including the current and previous Prime Ministers of Singapore, as well as for the Chief Justice of Singapore. More than 100 of the cases handled by Mr Shanmugam have been reported in the Law Reports.
On 1 May 2008 Mr Shanmugam was appointed a Cabinet Minister. He is now the Minister for Home Affairs and the Minister for Law. He has also served as the Minister for Foreign Affairs.