Indian Foreign Secretary, Dr S. Jaishankar's talk on July 11 at Shangri-La Hotel
11 Jul 2017

Shangri-La Hotel Singapore
Katong/Tanglin Ballroom
22 Orange Grove Road
Singapore 258350

11:30 am
Nil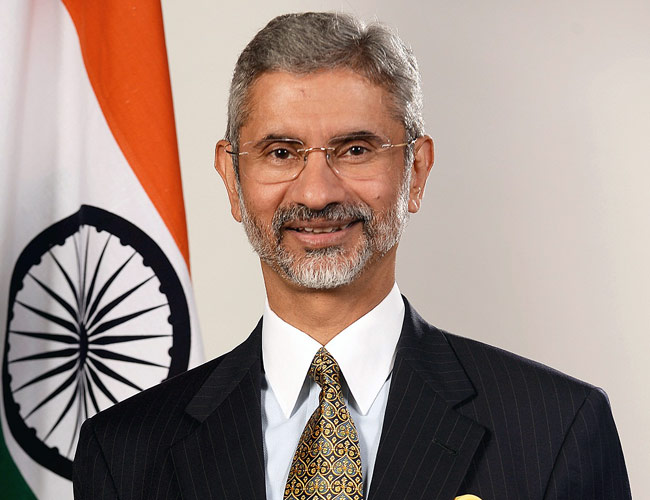 India's Foreign Secretary, Dr. S. Jaishankar will be giving a talk on "India, ASEAN and the Changing Geopolitics" on Tuesday, 11 July 2017, from 12 noon to 2 pm at the Katong/Tanglin Ballroom of the Shangri-La Hotel. The S.T. Lee Distinguished Annual Lecture is intended to mark the 25th anniversary of India-ASEAN relations. The lunchtime dialogue is being organised by the Lee Kuan Yew School of Public Policy and is co-hosted by the High Commission of India in Singapore.
India has intensified its political, diplomatic, economic, and security engagement in the Asia-Pacific region. India and the Southeast Asian countries work together – bilaterally, through ASEAN and in institutional settings like the East Asia Summit (EAS) – on a range of common issues. Their cooperation spans and arises from a shared interest in peace and stability in the broader Asia-Pacific region. The Foreign Secretary's talk will be an opportunity to better understand India's "Act East" policy and its evolving role in the region at a time of significant geopolitical change.
Dr. Jaishankar, one of India's foremost diplomats, is no stranger to Singapore. He was High Commissioner here from 2007 to 2009. After Singapore, he served as India's Ambassador to China from 2009 to 2013 and then as Ambassador to USA from 2013 to 2015. In 2015, he returned to New Delhi to assume the position of Foreign Secretary.
Fifteen places have been reserved at Dr Jaishankar's talk for FCA members. If you would like to attend, please register with the Secretariat giving your contact details so that a formal invite can be sent to you. While all members are welcome to register, priority will be given to working journalists.
Please note that on the day of the event Registration will open at 11.30am. The lecture will start at 12 noon, and lunch will be served at 1 pm.
Kindly register with the FCA Secretariat by Monday 10 July, the latest.