Haiga art exhibition
04 Aug 2017

SEAMEO RELC
(Regional Language Centre)
Library, Level 4
30 Orange Grove Road
Singapore 258352

4:00 pm
Nil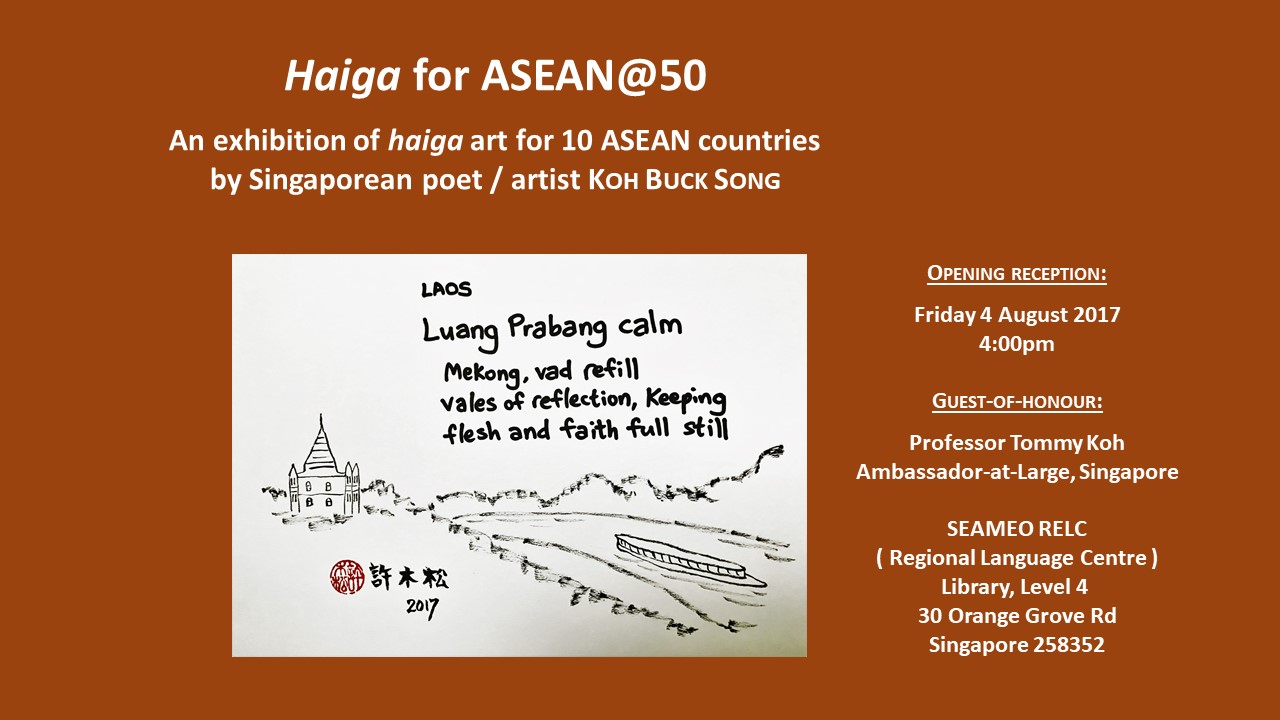 FCA members are invited to an exhibition featuring 10 haiga art works, one for each member-state of the Association of Southeast Asian Nations (ASEAN), to celebrate the 50th anniversary of the regional grouping's founding in 1967.
Haiga is a traditional Japanese art form from the 16th century, combining visual art and haiku (a Japanese poetic form in three lines of 5, 7 and 5 syllables). It is adapted to capture a glimpse of the spirit of each ASEAN country and its people.
Koh Buck Song, a Singaporean writer and artist, developed his passion for haiga during his travels in Japan in 2015, on a Japan Foundation invitation as a cultural leader of Singapore. The haiga in this exhibition are based on the poet/artist's personal experiences from time spent in all 10 ASEAN countries. The haiga were all composed, and initially sketched, using the Notes function on an iPhone 7 smartphone. They are unusual in having rhyme in haiku, and each haiku uses at least one word from the languages spoken in the country featured.
Professor Tommy Koh, Ambassador-at-Large, Singapore, is the Guest-of-honour and will be speaking at the opening of the exhibition.