Event blurb - ADB Chief Economist
25 Oct 2017
Bloomberg Auditorium
23 Church Street
12F Capital Square
Singapore 049481
9:30am to 10:30am
Nil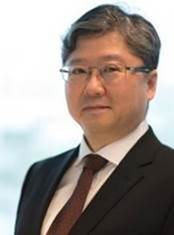 This event is for Members only.
FCA members (both Ordinary and Associate) are invited to attend a Q & A session this Wednesday with ADB's Chief Economist, Yasuyuki Sawada, prior to the launch of the Asia Economic Integration Report (AEIR) 2017.

The AEIR 2017 is ADB's annual report on Asia's progress in regional cooperation and integration (RCI) in areas such as trade and investment, finance, and movement of people. It covers ADB's 48 regional members and analyzes regional as well as global economic linkages.

This year's special theme chapter, "The Era of Financial Interconnectedness: How Can Asia Strengthen Financial Resilience?", re-examines the region's ability to absorb financial shocks and avoid instability. The analysis includes the evolution of financial linkages and transmission of risks, and the dynamics of financial cycles and capital flows and their interactions. Drawing on policy implications based on this analysis, the featured theme will share policy options for financial stability and resilience and discuss how regional cooperation can help.

The report also introduces an RCI composite index to help monitor and evaluate RCI progress in the region. The Asia-Pacific Regional Cooperation and Integration Index combines six RCI components: trade and investment, money and finance, regional value chain, infrastructure connectivity, the free movement of people, and institutional and social integration.

About the speaker:
Yasuyuki Sawada is the Chief Economist of the ADB and Director General of its Economic Research and Regional Cooperation Department. Mr Sawada is the chief spokesperson for ADB on economic and development trends, and leads the production and dissemination of ADB's flagship knowledge products, as well as ADB's support for various regional cooperation fora such as ASEAN+3 and APEC. Before joining ADB, Mr Sawada was Professor of Economics at the University of Tokyo. He did research in a variety of institutions, such as the Japan International Cooperation Agency Research Institute and the World Bank, where he led a number of large-scale development policy evaluation projects in Asia and other developing countries. His key research areas are macro- and micro-development economics, microeconometrics, economics of disasters, and field surveys and experiments. Mr Sawada obtained his PhD in Economics and his Master's degree in International Development Policy from Stanford University.

Please register your attendance by 6pm today (Tue 24 Oct 2017).