2018 BSA Global Cloud Computing Scorecard: Powering a Bright Future
25 Apr 2018

BSA Asia
300 Beach Road
#25-08 The Concourse
Singapore 199555

11:15am - 12:15pm (light refreshments provided)
None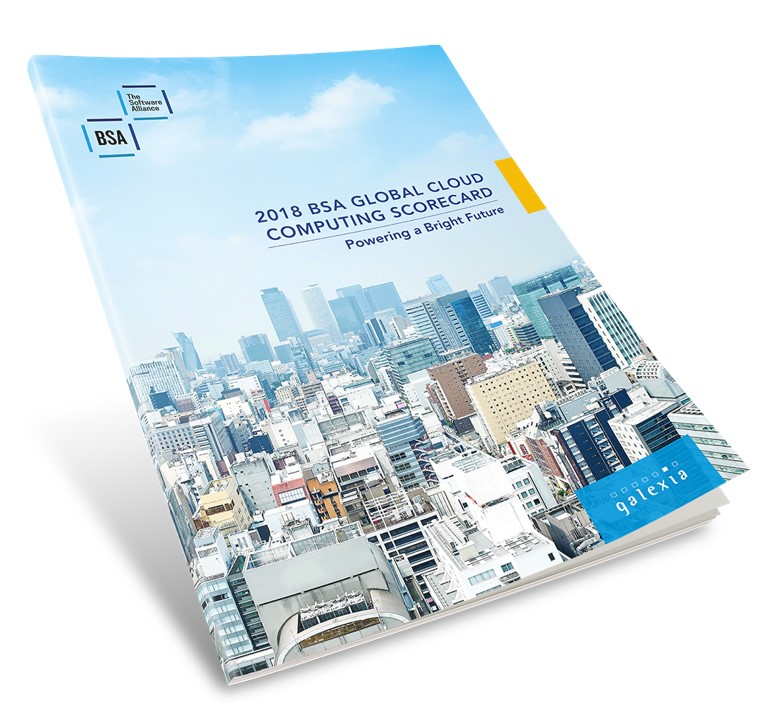 The event "2018 BSA Global Cloud Computing Scorecard: Powering a Bright Future" has been postponed.
If you are interested in learning more about the cloud scorecard, please visit:
www.bsa.org/cloudscorecard.
-----Original Message-----
Cloud computing has seen exponential growth over the past few years, and governments around the world continue to make significant strides in improving the legal and regulatory environment for cloud computing. However, important exceptions exist in several countries that threaten to impede economic growth in those markets. The 2018 BSA Global Cloud Computing scorecard ranks the cloud computing readiness of 24 countries that account for 80 percent of the world's IT markets. Ten countries in the Asia-Pacific region were evaluated – Australia, China, India, Indonesia, Japan, South Korea, Malaysia, Singapore, Thailand, and Vietnam. Each country was graded on its strengths and weaknesses in several key policy areas.
In this briefing, you'll have the opportunity to learn more about the recently released 2018 Cloud Computing Scorecard from BSA experts Jared Ragland, Senior Director, Policy - APAC, and Darryn Lim, Director, Policy - APAC. Find out about key policy developments taking place in Asia that affect the software industry, and learn what governments are saying about their efforts to stay competitive. Which countries are best prepared for the adoption and growth of cloud computing services? What is at stake for those who are not prepared?