Media matters: Evolution of the media landscape and why it matters
10 Apr 2019

The Fullerton Bay Hotel Singapore
Lantern (Rooftop Level)
80 Collyer Quay
Singapore 049326

8-10 am
Nil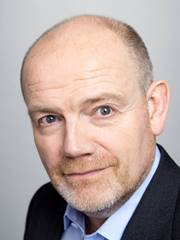 FCA journalists are invited to attend this exclusive event with The New York Times' president and C.E.O. Mark Thompson.
Under Mark Thompson's leadership, The New York Times has evolved from a traditional American newspaper to a leading global digital news organization, adding millions of paid digital subscriptions around the world. But the media landscape that prompted those dramatic changes is
still in upheaval, creating an existential moment for journalism.

Mr. Thompson will explore some of the biggest challenges ahead, including the intensified repression of journalists around the world, the profound change in how consumers look for news and commentary, and the vital role of investigative journalism in serving an expanding international audience.
*There will be video recording and photo taking on site.