Media briefing: ASEAN+3's Economic Outlook 2020: Looking for a Silver Lining
17 Jan 2020

ASEAN+3 Macroeconomic Research Office
10 Shenton Way #15-08
MAS Building
Singapore 079117

12:00 to 1:30 pm
Nil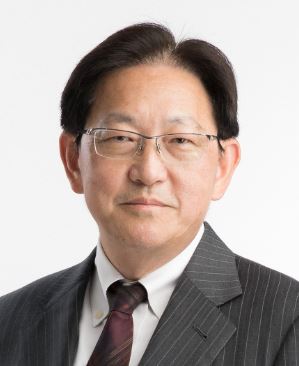 A gentle reminder to sign up for this event if you haven't already done so and would like to attend.

-----Original Message-----Global risks are evolving - mercurial developments on the trade front have increased uncertainty in global growth and policy, while the prolonged low interest rates environment could pose a new risk to financial stability. At the same time, idiosyncratic risks among emerging markets could sour investors towards the group as a whole. Against this backdrop, given strong economic fundamentals and prudent macro policies, most ASEAN+3 members retain varying degree of policy space to support their respective economies if necessary.

FCA business/economics journalists are cordially invited to a media briefing with Chief Economist of the ASEAN+3 Macroeconomic Research Office (AMRO), Dr Hoe Ee Khor, when he will dive into the following question: Will 2020 continue to be a challenging year or is there any silver lining amid mounting risks? What will be the main headwinds to growth and possible mitigating factors in the coming months? What impact will continuing trade tensions have on the region, and which countries will benefit from trade and FDI diversion? How will global financial conditions affect financial stability in the region?

A renowned economist with more than 35 years of experience, prior to joining AMRO as Chief Economist in 2016, Dr. Khor was a Deputy Director of the Asia and Pacific Department at the International Monetary Fund (IMF). Before that, he was the Assistant Managing Director of the Monetary Authority of Singapore (MAS) from 2001 to 2009.

AMRO is a regional macroeconomic surveillance organization for the ASEAN+3 region. AMRO's work focuses on conducting economic surveillance for member economies and supporting the implementation of the regional financial arrangement, which is the Chiang Mai Initiative Multilateralisation with the size of US$240 billion.

Lunch will be provided at this media briefing.
Please register directly with AMRO using this form by 12pm (noon), January 13, 2020.
Should you have any questions, please contact Ms Huong Lan Vu (Pinky), AMRO Public Relations Officer at vu.lanhuong@amro-asia.org and Ms Jiayi Zhang, Public Relations Coordinator at Jiayi.Zhang@amro-asia.org